---
Private Investigators • TSCM Services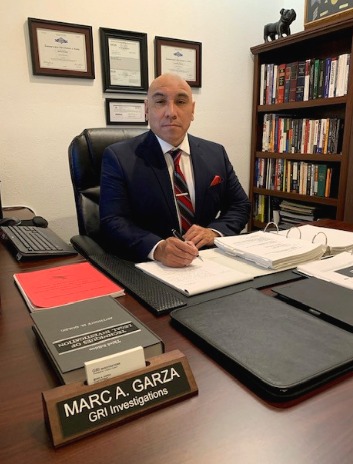 Marc A. Garza
Principal Investigator
CA. P.I. License #28059
Background and Professional Experience:
Marc is a retired police sergeant with over 25 years of experience in law enforcement, investigations, and consulting. He focuses on complex civil litigation, family law and TSCM investigations for law firms and their private clients. He has assisted legal counsel with investigations in civil litigation matters at the state and federal levels. Additionally, he has conducted investigations for felony level criminal defense cases dealing with sexual assaults, homicide, gangs, and assaults with a deadly weapon ("ADW").
Marc developed his investigative skills, knowledge and experience from conducting law enforcement criminal and internal affairs investigations. As a sworn officer, he received thousands of hours of specialized investigative and legal training from various municipal, state and federal law enforcement agencies. During his over 20 years in law enforcement, he held assignments in patrol, field training ("FTO"), firearms training, Special Weapons & Tactics ("SWAT"), investigations and police supervision.
Marc has become the "go-to" investigator for numerous law firms and clients who rely on his expertise, efficiency and experience in dealing with complex investigations. As a private investigator, he has built a network of investigative professionals and experts throughout the U.S and Latin America that can assist his clients with their investigative needs. His agency is fully insured and licensed by the State of California, under P.I. license #28059.