Licensed Private Investigations - CA. PI. #28059 (888) 519-0555
---
Legal Investigations • Investigative Research • Litigation Support
GRI INVESTIGATIONS (GRI) is a California licensed private investigations agency specializing in civil, legal and family law investigations. We are a leading provider of investigative and research services for law firms, corporations and insurance companies. We have a team of qualified investigators with an expertise in locating actionable evidence and information for our clients in a discreet and confidential manner. Our investigators have extensive training and experience in a variety of investigative areas, which enables us to complete concise and comprehensive investigations. Part of this process includes educating our clients about investigative protocols and discussing potential obstacles in obtaining a proper evidence-based investigation. Our main goal and objective is to conduct unbiased and impartial investigations by utilizing fact-finding methods that assist our clients in making proper legal and business decisions. Please note that we don't take on all investigative requests unless we feel we can deliver a precise work product. Call (888) 519-0555 to speak with a licensed investigator, to discuss your case goals and objectives. All calls are considered confidential and/ or privileged communications.
Specialized Investigative Services:
Legal Investigations
Civil Litigation Investigations
Family Law Investigations
Personal Injury Investigations
Premises Negligence Investigations
Corporate & Business Investigations
Internal Workplace Investigations
Corporate Threat Assessments
Surveillance & Covert Investigations
Member of the California Association of Licensed Investigators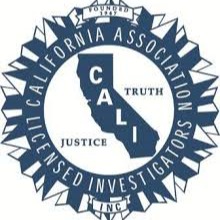 Litigation Support Services:
Due-Diligence Investigations
Background Profiles for Litigation Purposes
Witness Locates; Interviews and Documentation (Bilingual)
Scene Investigations; Photographic & Video Documentation
Cohabitation Investigations per CA. Fam. Code 4323 (a) (1)
Child Visitation; Custody Welfare & Activity Checks
Service of Process; Evasive and Difficult Serves
Evidence Collection and Preservation
Site & Building Vulnerabilty Assessments
Member of the Professional Investigators of California
ABOUT US



"Leadership and experience that matters......"
---
MEET AGENCY OWNER, MARC A. GARZA
"I am honored to be regarded as an investigative resource for my clients. I know firsthand the level of expertise and care that's required to conduct concise legal investigations. I value my client's time, investment , and trust in me by providing transparent investigations so they can make critical legal, and business decisions with confidence. Our extensive investigative capabilities, and reputation make us uniquely qualified to assist. My team and I look forward to establishing new business relationships, and working closely with you to meet your investigative needs."
BACKGROUND AND INVESTIGATIVE EXPERIENCE
Marc A. Garza is the owner and founder of GRI InvestIgations. His agency focuses on complex legal and civil litigation investigations for law firms, corporate legal counsel, and insurance companies. In addition to conducting comprehensive investigations, he has testified in court proceedings on investigative issues in both civil and criminal cases. Previously, he served over 20 years as a sworn law enforcement officer in Southern California, retiring at the rank of police sergeant. He draws on that experience to offer his clients actionable private sector investigations through all phases of litigation in state and federal courts.
"

We are extremely pleased with Marc and his company's efforts on our cases. Their work product is excellent. I would highly recommend Marc for anyone needing his expertise. "
Katharine Tremblay Beck, Esq.
Tremblay Beck Law, APC.


"I stand by their services 100% on cost-effectiveness, return time and just general professionalism."
Frank R. Pabst
Attorney-at-Law
The Pabst Law Firm, APC.
"

Mr. Garza is a professional, experienced and efficient private investigator. I have used his services on many of my cases. I highly recommend his investigative services

. "
Jose Orozco
Attorney-at-Law
Orozco Law Firm, APC.


"Whether our office has a civil dispute, divorce case or immigration matter, GRI is the first call we make when we are in need of information and evidence."
Ed Perez
Attorney-at-Law
Law Offices of Ed Perez, PLLC.
For more information about our services please fill out the contact form below and your inquiry will be answered promptly.
GRI INVESTIGATIONS
BSIS California License No. PI 28059
OFFICE LOCATION:
Venture Commerce Center
2560 Catamaran Way, Suite #30
Chula Vista, California 91914
LEGAL MAILINGS:
P.O. Box 212967
Chula Vista, California 91921
(888) 519-0555
Copyright © 2020-2021 GRI Investigations - All Rights Reserved.
Chula Vista Private Investigator - San Diego Private Investigator - Divorce Private Investigator - Backgrounds - Criminal Checks - Cheating Spouse - Private Investigator in Chula Vista