WHAT IS A PRIVATE INVESTIGATOR??
April 11, 2020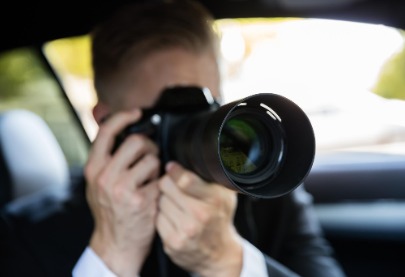 By Marc A. Garza, GRI Investigations
I am often asked to explain what a Private Investigator (PI ) actually does. For the most part, people tend to get their ideas about PI's from watching movies or shows like "Magnum PI" and "Stumptown", just to name a few. Education is a key word here.
Part of the process in hiring a PI is educating my clients about what I do, investigative protocols and discussing potential obstacles in obtaining a positve investigative outcome for their case. I don't take on all investigative requests unless I feel my company can provide a precise work product.
In very simple, direct terms, a PI is a person that obtains actionable evidence for their clients. Private investigators are NOT sworn law enforcement officers. They don't have have any special enforcement powers and can not use badges or give the impression they represent government agencies. They are considered civilians and have the same powers of arrest as any citizen. With a few exceptions, they can only conduct private sector investigations.
Most investigators specialize in a few areas based on previous experience and their professional backgrounds. Attorneys and private clients usually hire investigators for their legal cases in areas such as criminal defense, civil investigations and family law investigations. Core areas that all investigators know how to handle are background investigations, surveillance, person searches and process serving.
When you need an investigator, an attorney can refer you to a trusted PI or you may need to find one on your own. As you search for investigators, make sure the PI is licensed through the proper state agency that regulates PI's. This is important because licensed PI's understand how to conduct investigations legally within the scope of state and federal laws, plus its illegal in most states to conduct investigations without a license.
California has one of the more stringent requirements to become licensed. With some exceptions, you must have 6,000 hours of documented investigative experience, must pass a criminal history background check through the FBI and CA Department of Justice and pass a two-hour written examination. Feel free to contact us with any questions about hiring an investigator.